Een kennismaking met de kandidaten op nummer 5 en 6 van onze lijst.
GBA heeft zijn kieslijst voor de komende verkiezingen op 21 maart a.s. rond. hierop staan een aantal bekende personen, maar ook een aantal minder bekende namen. Twee van onze kandidaten stellen zich hieronder even voor.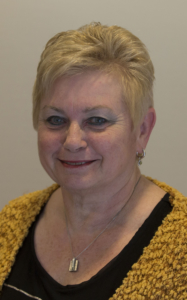 Ik ben Marianne Hessels, ruim 65 jaar geleden in Alphen geboren als Marianne Brock. Geboren en getogen Alphenaar dus. Helaas ruim 5 jaar weduwe, maar gelukkig wel 2 prachtige dochters en (bijna) 4 kleinkinderen.
Van jongs af aan heb ik me voor politiek geïnteresseerd en dan vooral de plaatselijke politiek. Lang gelden heb ik me dit eens laten ontvallen en daardoor ben ik nu vanaf 2000 al een van uw vertegenwoordigers in de gemeenteraad van Alphen-Chaam voor GBA.
Ofschoon ik het wat rustiger aan wilde doen en daardoor nu op plaats 5 sta, wil ik me ook de komende periode weer inzetten om Alphen-Chaam een nog fijnere gemeente te maken om in te wonen.
Met Ambitie vooruit! er zijn nog steeds veel onderwerpen waar we als raad aandacht voor moeten hebben: Is onze ambitie voor WMO voldoende? worden cliënten gehoord en geholpen? De ambitie voor een kindcentrum/ brede school bij een nieuwe school in Chaam is er, maar wat is onze ambitie voor de andere scholen ook voldoende!
De ambitie om alle kernen aantrekkelijk te maken door lelijke lege of leegstaande plekken op te vullen is er!
Sociale veiligheid in de kernen maar zeker ook in het buitengebied heeft aandacht nodig! Mijn ambitie is om over 4 jaar te kunnen zeggen, we hebben als raad en gemeente veel gerealiseerd door anders te denken, maar wel binnen de regels, waardoor ons buitengebied weer een extra dimensie heeft gekregen!
Naast Marianne staat Bart Lauwaars bij ons op plaats 6.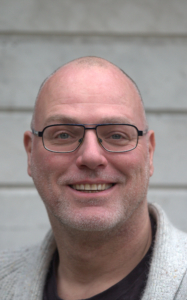 Mijn naam is Bart Lauwaars en ik woon nu alweer ruim drie jaar in Alphen samen met mijn vrouw. Toen ik hier naar toe kwam was ik op zoek naar een plek die me herinnerde aan waar ik opgegroeid ben. Winkels in de buurt, veel groen, mensen die elkaar begroeten op straat en vooral saamhorigheidsgevoel.
Alphen voelt voor ons als thuiskomen en daarom heb ik ook de kans gepakt om mee te doen aan de bewonerscommissie die de gemeenteraad moet adviseren. De vervolgstap om me bij het GBA aan te sluiten was daarna logisch, want ik wil graag iets voor deze gemeente doen. Niet alleen voor Alphen, maar voor de hele gemeente dus stem mij op die zesde zetel, zodat ik me kan gaan inzetten voor een schone en plezierige leefomgeving.
Als eigenwijs en nieuwsgierig persoon wil ik het liefst van alles iets weten dus met alle verhalen kun je bij mij terecht en vertel het me gerust als je me op straat tegenkomt. Weglopen voor problemen doe ik niet, ik wil de zaken opgelost hebben.
Wil je slimme straatverlichting in een schone groene straat of wil je een sterk bedrijventerrein waar de veiligheid en samenwerking goed is geregeld of is een gezonde agrarische sector voor jou van belang dan zet ik me daarvoor in.
Heeft u trouwens al onze poster hanger? Hang er een voor je raam en maak kans op een heerlijke taart!